I have been updating my Welcome Followers Post a.k.a.
YOU TOTALLY HAVE TO READ THIS BECAUSE THIS IS FOR YOU
and now, it looks kinda messy.
I think.
Soooo, I decided to create a page especially for my dear followers. Here you will find the links to all your blogs and
if you're looking for some interesting blogs, you will definitely find some here
.
Click randomly and enjoy!
This is not in alphabetical order. I'm kinda lazy. Hehe!
Oh! If you're looking for male bloggers, they are in blue.

Katherine Szeto*
Tuluat*
Jayme @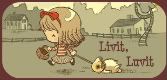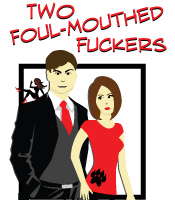 If I am in your blogroll or if you're following me via RSS, let me know so I can add you to this list. Thank you.
Also, I may have unintentionally missed a name or two. Let me know please. Comments section is open.
EDIT: I haven't been able to update this but if you're a follower and you want your link up here, just let me know.
UPDATE: So Blogger decided to disable commenting to my pages hide all my old comments (asshole) so if you want your blogs to be in this list, if you're following me, just Email me. :)
ANOTHER UPDATE!!! The comments section is back!!! Yay!!